The UK's (and the World's) largest Defibrillator / AED Register
The "Defibrillocator" function within the GoodSAM App has helped map thousands of AEDs across the UK, Australia and worldwide. We work closely with ambulance services to help verify and map undiscovered AEDs - for example,
with Ambulance Victoria
we are helping them map the 40,000 AEDs they don't yet know about!
GoodSAM has over 30,000 AEDs mapped and we share this data with the Ambulance Services in which the AEDs are located in. We synchronise data every 72 hours, so if an AED is used or faulty, it comes off the system.
GoodSAM really is the world's largest and most advanced AED registry. London: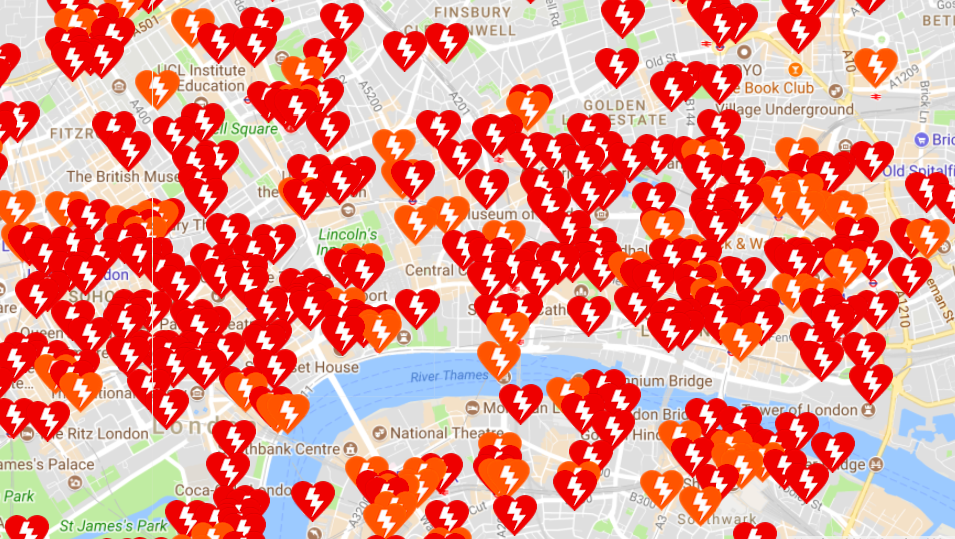 Melbourne: